YES! I WANT TO SIGN UP FOR A FREE SKY | CAREERARC
DEMO
Sky | CareerArc takes what you post to your ATS or Careers Page and automatically distributes it across Facebook, Twitter and LinkedIn while incorporating your employer branding elements.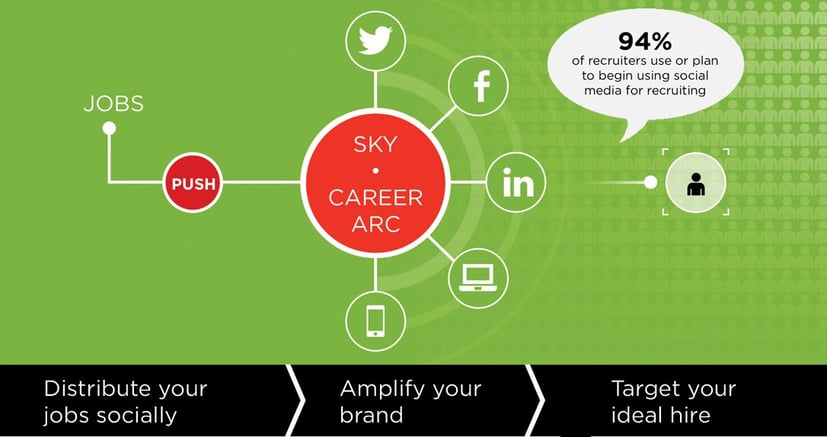 Along with maintaining an online presence, building a community, establishing social proof, and long-term brand building, additional highlights and benefits of service include:
Automated intelligent distribution of jobs on Twitter
Automated intelligent distribution of jobs on Facebook micro-careers site
Ability to add videos to social media campaigns.
Portable job maps widget
Custom reporting and performance dashboard access
Access to learning modules – over 100 pieces of training materials
Please note: We do not require administrative rights to your company Facebook/Twitter/LinkedIn accounts, and you may choose little to no involvement from your marketing or IT departments.